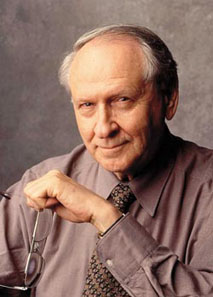 New York Times Columnist  Maureen Dowd has an interesting column today about her colleague William Safire, the conservative pundit who died last Sunday.
What caught my eye was a little bit of cold-calling advice from Safire.
What do you do when someone at the White House won't call you back?  According to Safire,  " . . . leave them a single-word message about what you wanted to talk about: "Malfeasance."
What an interesting idea!
One of the biggest problems with cold calls is the set up and the failure to get to the point. But what if we made it a goal to leave one-word cold calling messages?
"Hello this is Joey Asher with Speechworks. Win! Call me at 404-266-0888."
Too short?
Think I'd get any call backs?